Erin Isabella Lean
APCA is a one-of-a-kind, hands on institution. Throughout the 9 month program you will learn skills and techniques which will well prepare you to work either in fine dining or hotels. What sets APCA apart from most culinary programs is the ability and freedom to explore your 'Michelin guide' plating fantasies and discover your style of creativity in terms of vision and palate as a chef-to-be.
Erin Isabella Lean
Saali Mohamed
I came from Maldives to study at the Academy. Even from the first visit I took, I fell in love with the place and the people here. Everyone's so friendly and supportive, and they guided me through the admission process and every day since then! During the 9 months, I learnt so much about pastry and how to excel in the field I've always wanted to pursue. The chefs always demonstrated professionalism and they shared their knowledge with us so patiently and passionately. I've learnt so much about the art of pastry as well as new skills, but that's not just it; I've also learnt a great deal about working in a kitchen and ways to excel in the field. This is all possible because of the unique hands-on approach utilized by the Academy. My time at the Academy also introduced me to some of the best people I've met. Everyone at the Academy was so supportive friendly, and I never felt like I was a visitor. They always made me feel at home! As I graduate, I've so much appreciation & gratitude for each & every chef & staff member at the Academy as well as my classmates. I'll be taking home not just lessons and new skills that'd help me build my career but also some of the best memories of my life! Thank you, Academy of Pastry Arts, Malaysia. I'll forever cherish my time here and recommend everyone who wish to pursue a career in pastry to join this fine academy!
Saali Mohamed
Aida Mizan
The best academy I've ever been to. It's not just an academy but it's actually a very professional academy with certified chefs. It makes me feel like I'm home. A place where I could express my passion & love towards pastry. At the same time, it's also a place where I get a chance to grab as many knowledge as I could. I would definitely recommend this academy to my family and other chefs. Definitely worth every penny. This is one of my stepping stones towards my dream. Good communications that connects me to different people with different cultures, races & more. I'm just a beginner student who just started the class few months ago but I felt like I've been year for quite a while now. The experiences I've gone through in this academy are very special to me. After all the though day I've been through, I'm blessed to be in this academy. Thank you APCA Malaysia.
Aida Mizan
Ava Yadak
I've been dreaming about being a chef and open my own restaurant in furure. Being a student here makes me feel getting closer to my dream every single day that I walk into the kitchen. I can clearly see the changes of my cooking style and knowledge in just a few months. To me the academy feels like home and all the chefs and students like my family members. I highly recommend this school for those who are as passionate as me about cooking. Join the school if you seriously want to become a chef and that's something you can't stop thinking dreaming about it.
Ava Yadak
Jacey Ng
I'm a graduate of the 9 months advanced diploma pastry course and all I can say is Academy Of Pastry Arts is the best pastry/culinary school in Malaysia to choose from. With all the best chefs, fully equipped kitchen and mainly focusing on hands-on which help students a lot in improving their skills. Furthermore, they also have theory classes that enable students to understand more about Pastry, hygiene and management.
Jacey Ng
Kuiseng Lem
I learned a lot here. There are many chefs who have spent a lot of patience to guide my mistakes. There is no fear of no opportunity to cook here. 90% is hands-on 10% is a class, where more than learn new things can also see the world champion in person here carefully teach us to innovate. Thanks for letting me meet this college!
Kuiseng Lem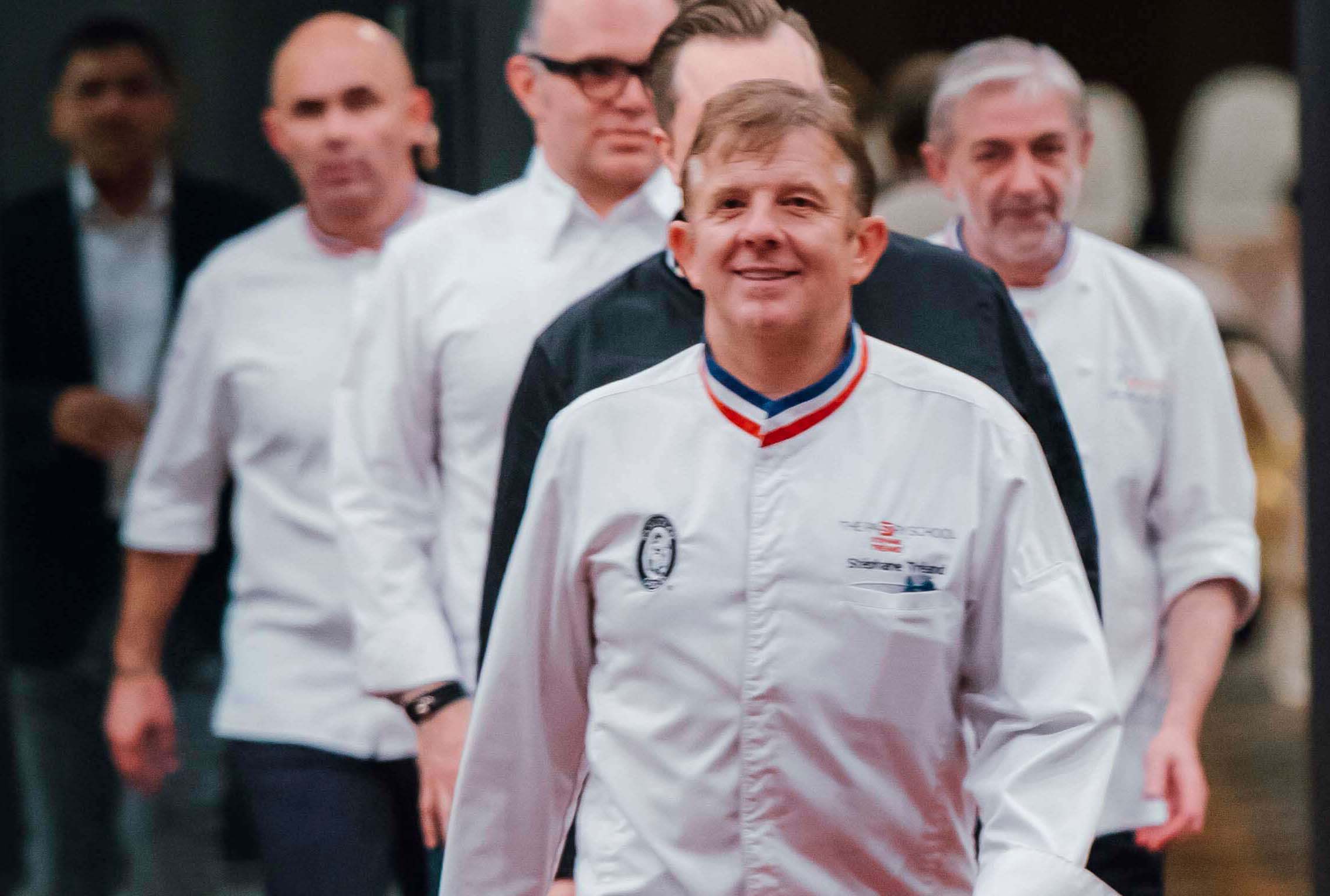 Become a Master Pastry Chef & Culinary Chef
Welcome to APCA Malaysia - Academy of Pastry & Culinary Arts
---
We are an International Pastry and Culinary school based in Petaling Jaya, Malaysia. Our programs are very detailed and advanced; it will take you through all forms of pastries, international cuisine and artistic development.
---
Book a campus tour
Duration: Approximately 30 min
---
We encourage you to schedule a tour of the school so that you can experience the Academy of Pastry Arts at its full glory! Upon your arrival here, we will bring you to visit the school facilities so you can discover our state-of-the-art teaching facilities as well as observing how the classes are carried out.
Career Guidance Day is a 2-day FREE program which allows you to engage in both Culinary and Pastry hands-on skill where you'll get to learn up to 6 recipes. This would assist you better to make the right choice in your career path by giving you insights on how to be a chef. This is a best platform for school leavers to get advice about your study options, meet with our Award Winning Chefs and discover what it would be like to study in our Academy. If you are interested to attend, kindly reserve your seat below
---